Meet our print manager, Jaclyn!

Life moves quickly and one thing we truly believe is there is always something to celebrate!

It's so special to pop open your mailbox and see an invitation to an event. We offer a number of custom and semi-custom options to fit your individual budget. We recommend your invitations be mailed one month prior to the event.

We operate on a two week minimum for most print jobs. Schedule a consultation today with Jaclyn
and let her help you create an invitation
to impress your guests!
printing@shopperfectsettings.com | (229) 219-7751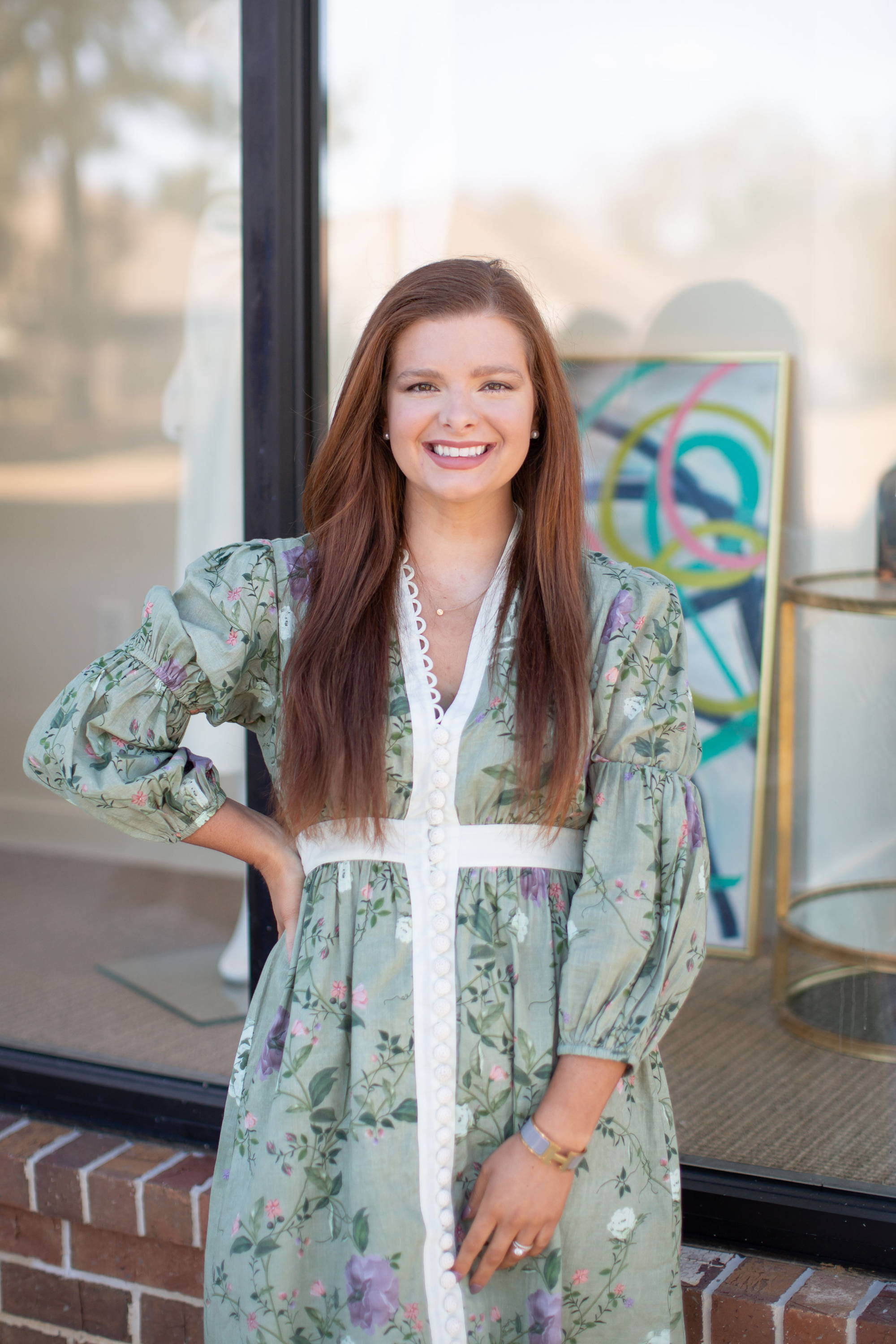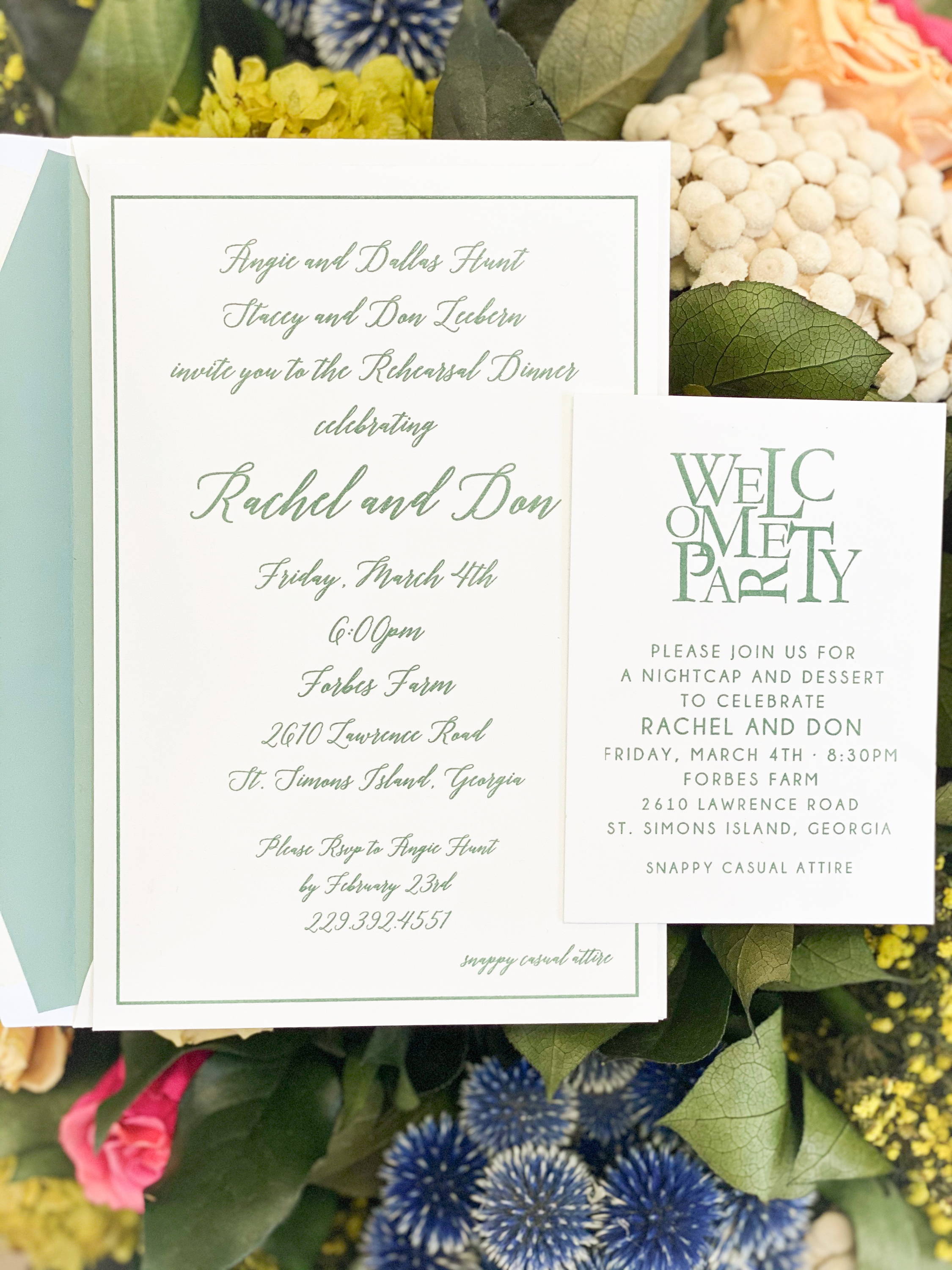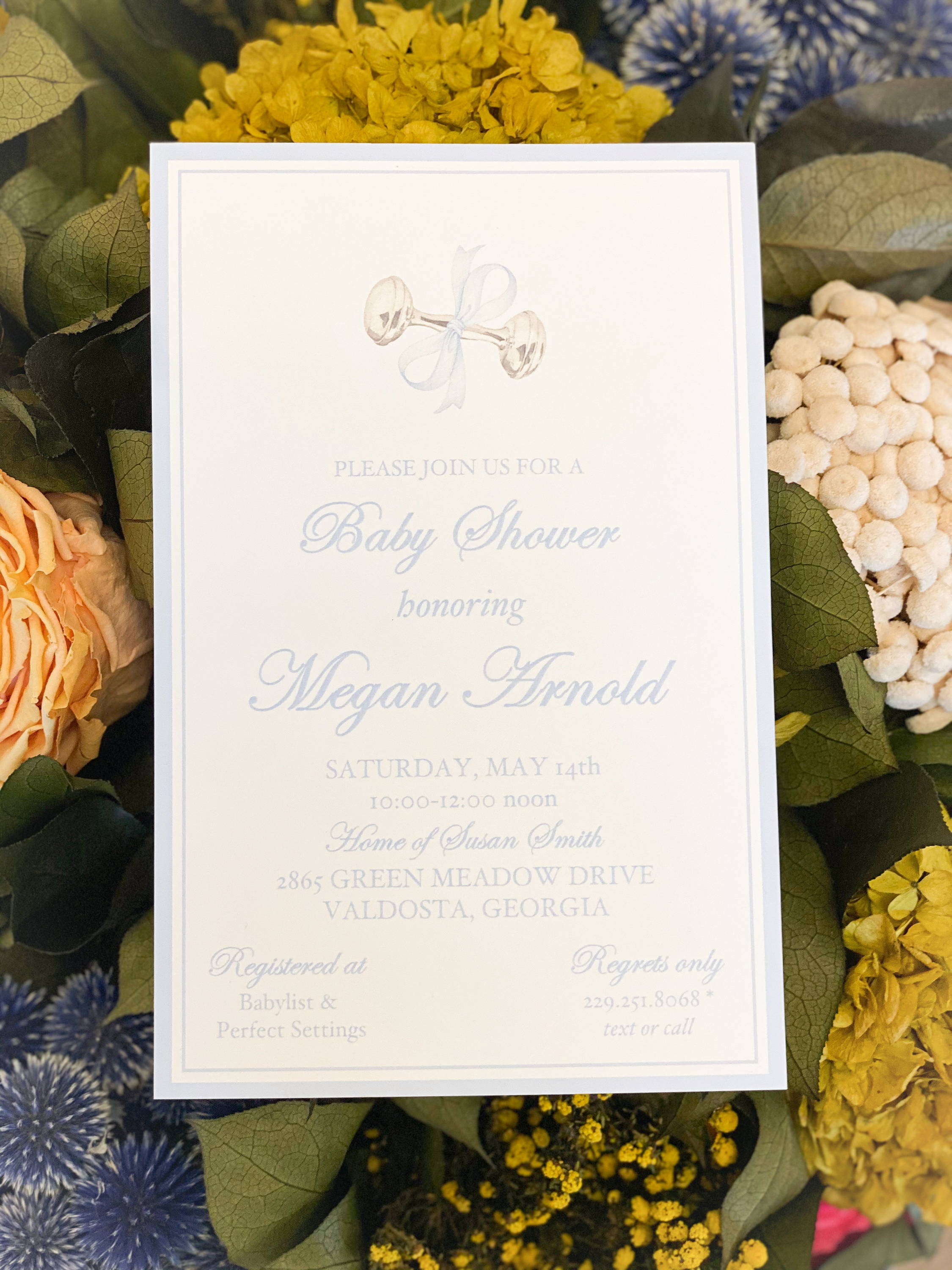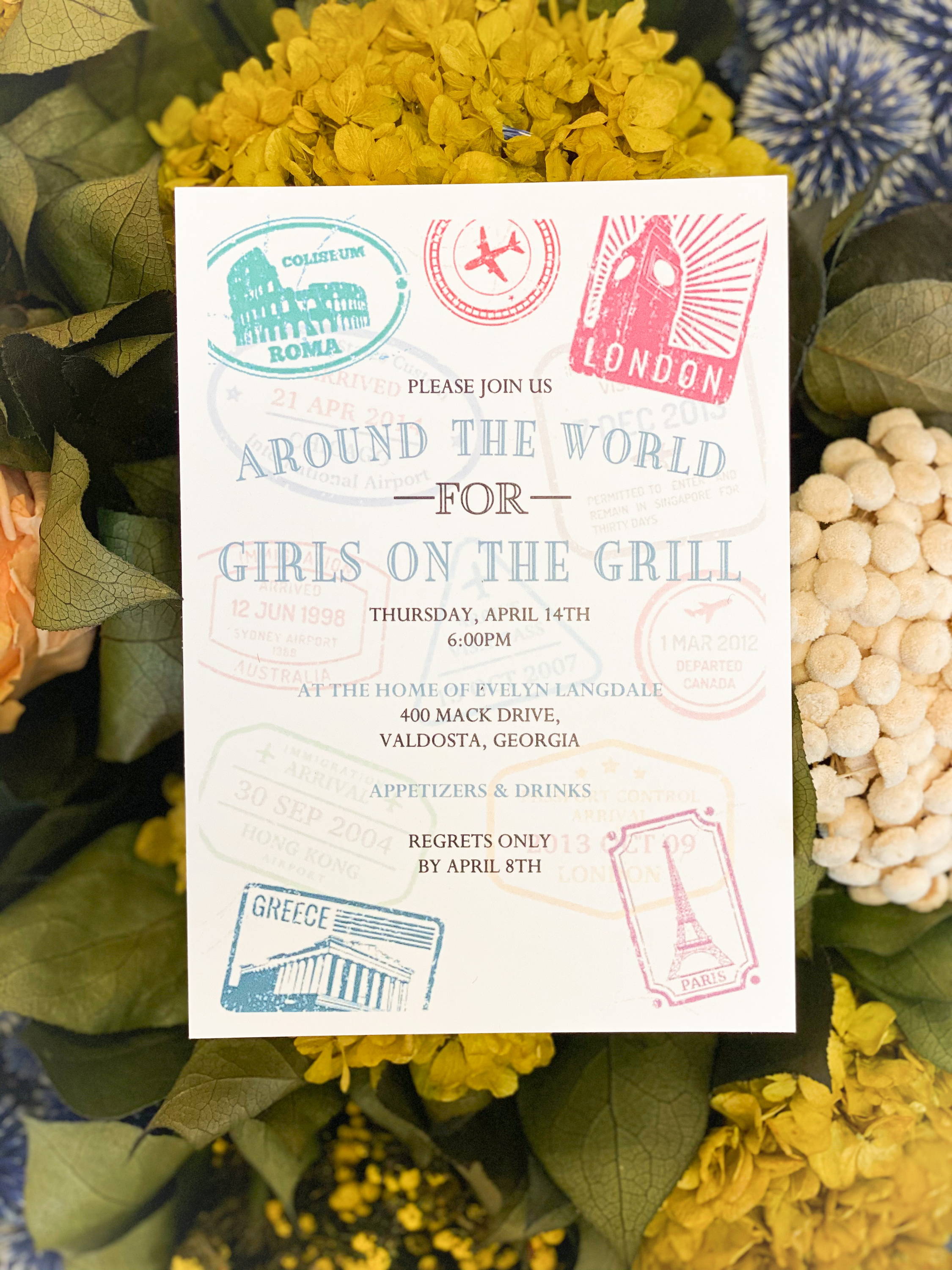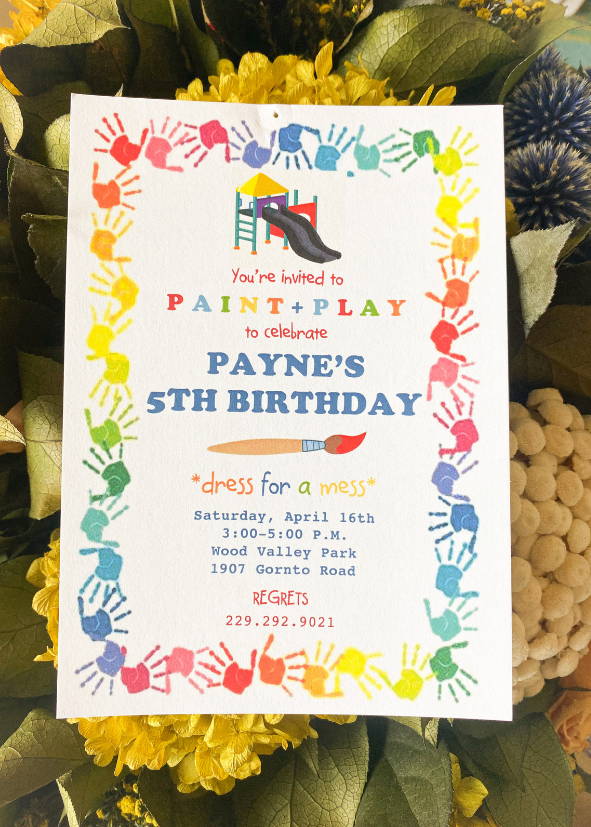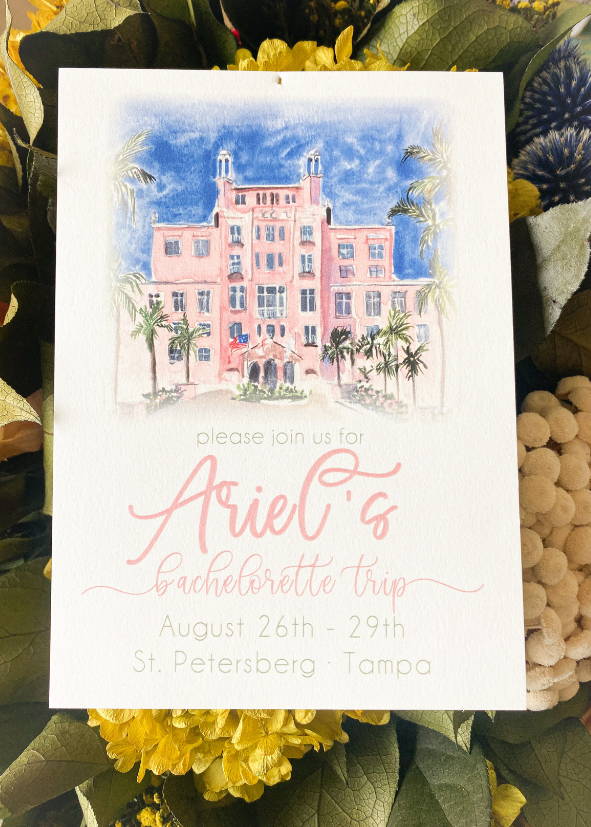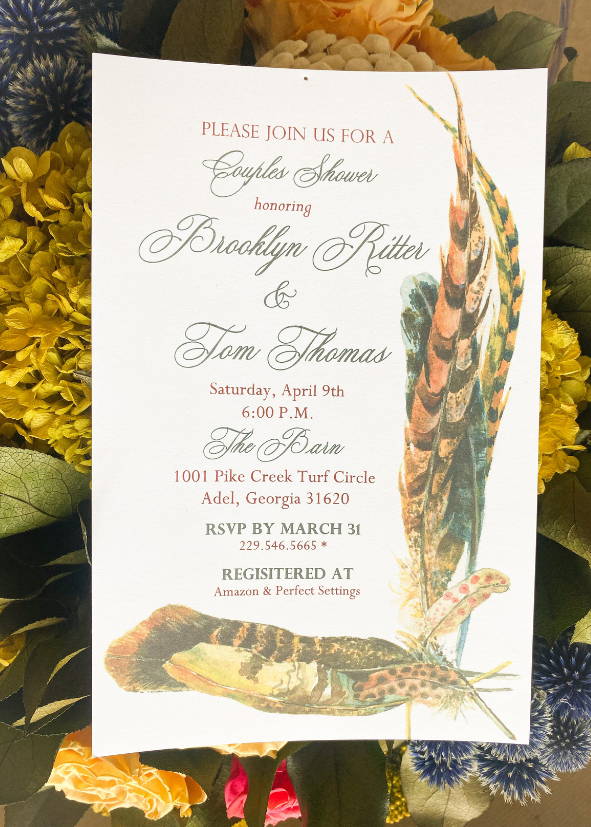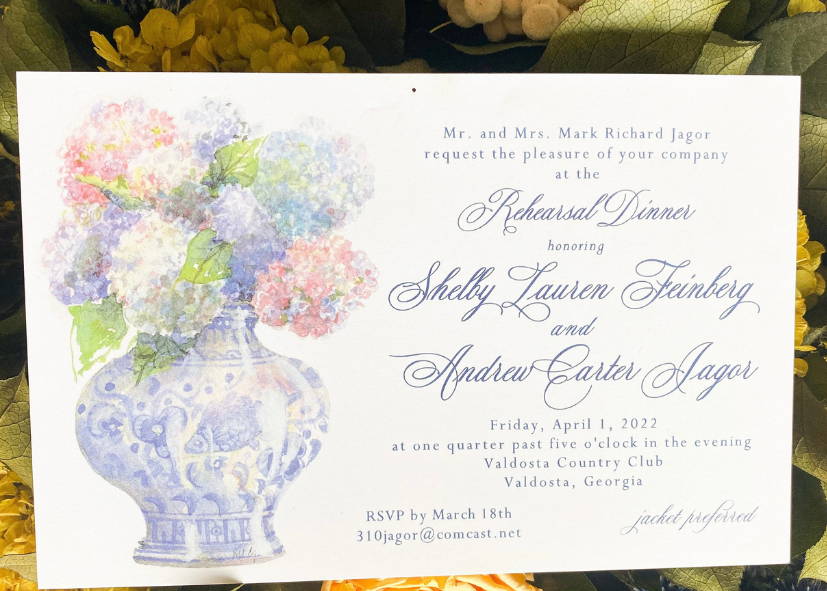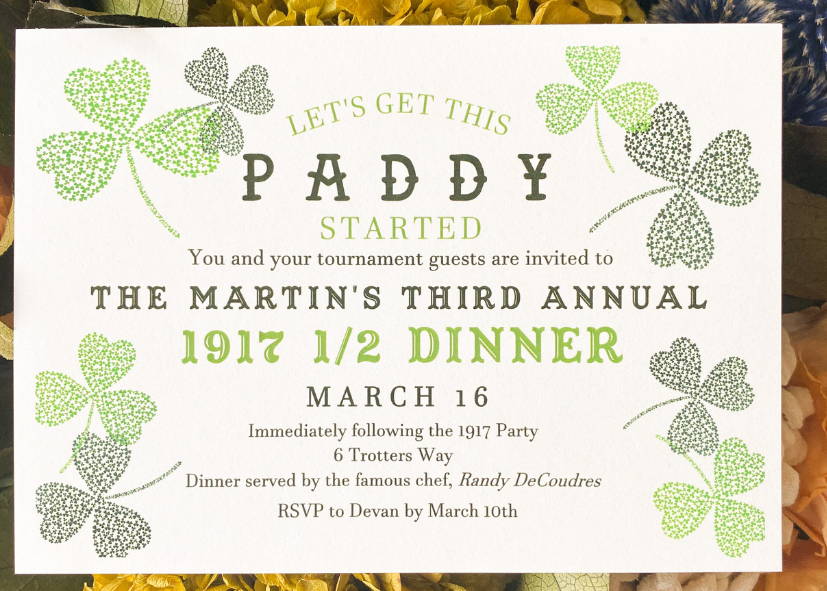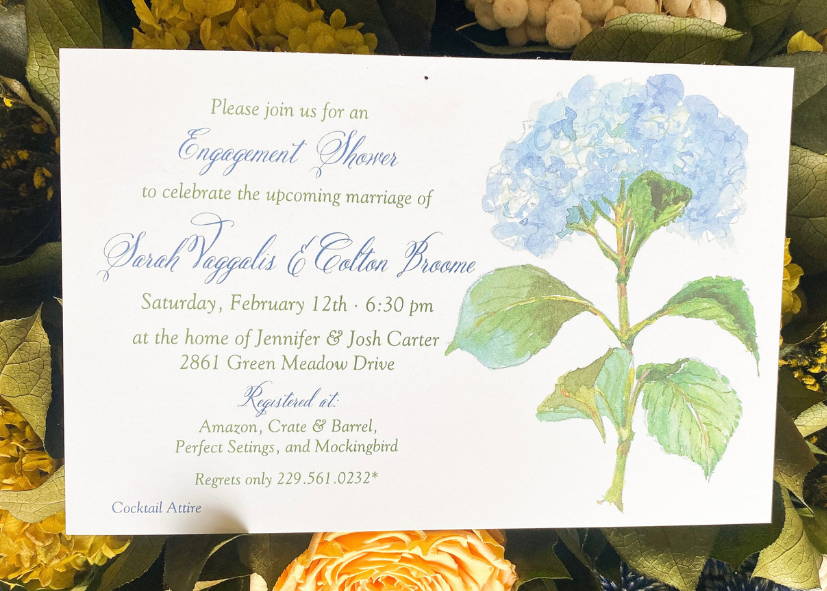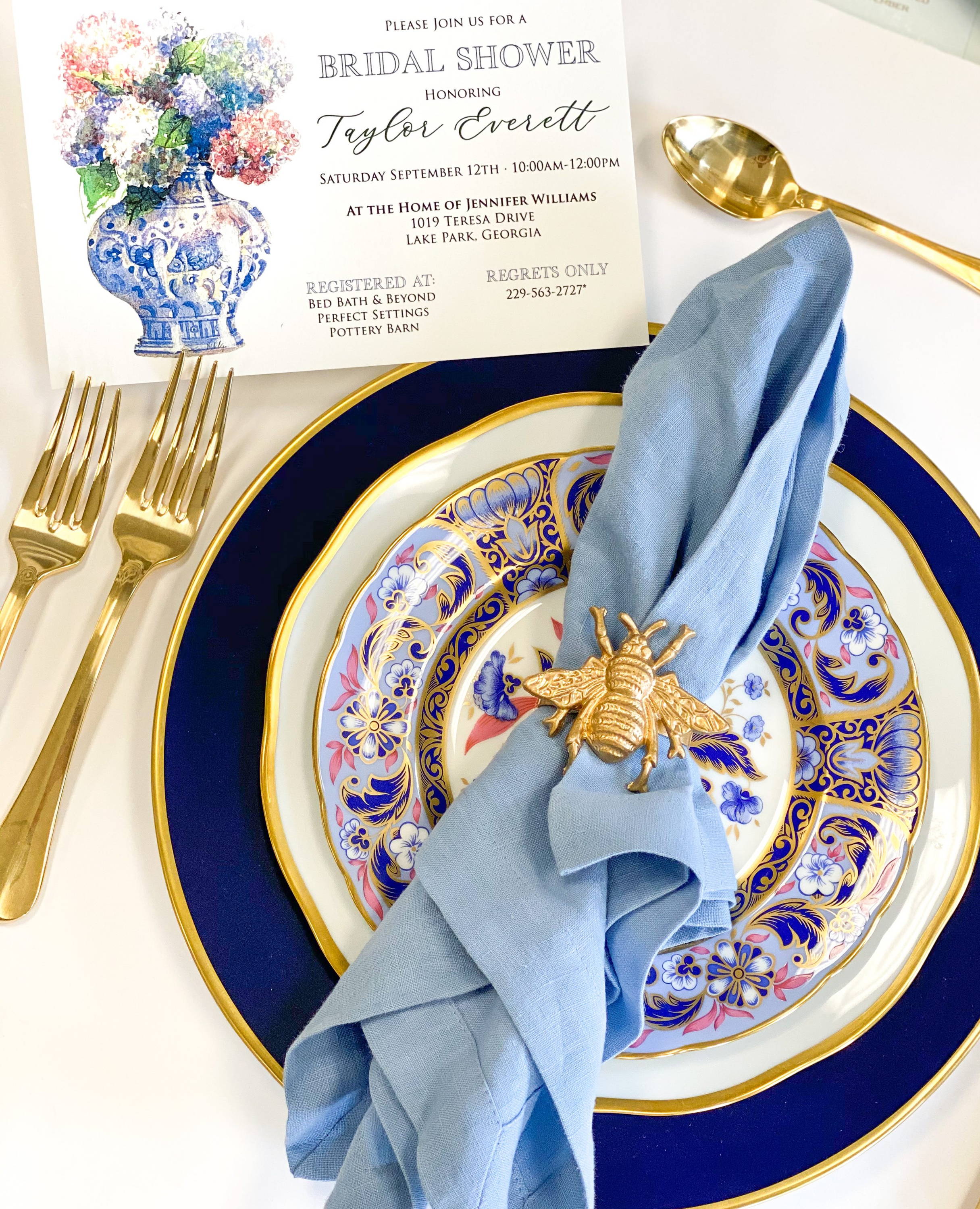 One of our most popular event paper consultations we host are for our Bridal Showers. Before you come in for your consultation, work on these details:

- Event Date
- Event Time
- Event Location
- Registry(s) ps, don't forget to make your registry appointment with us!
If you don't know where to start on the theme of your shower or party, the invitation is a great place to start! If you're hosting for a bride, use her formal wedding china to pull inspiration from color and pattern.
Typically your invitation should go out one month prior to the event. Take into consideration your two week production time and don't forget to give yourself time to address, stamp, and mail!